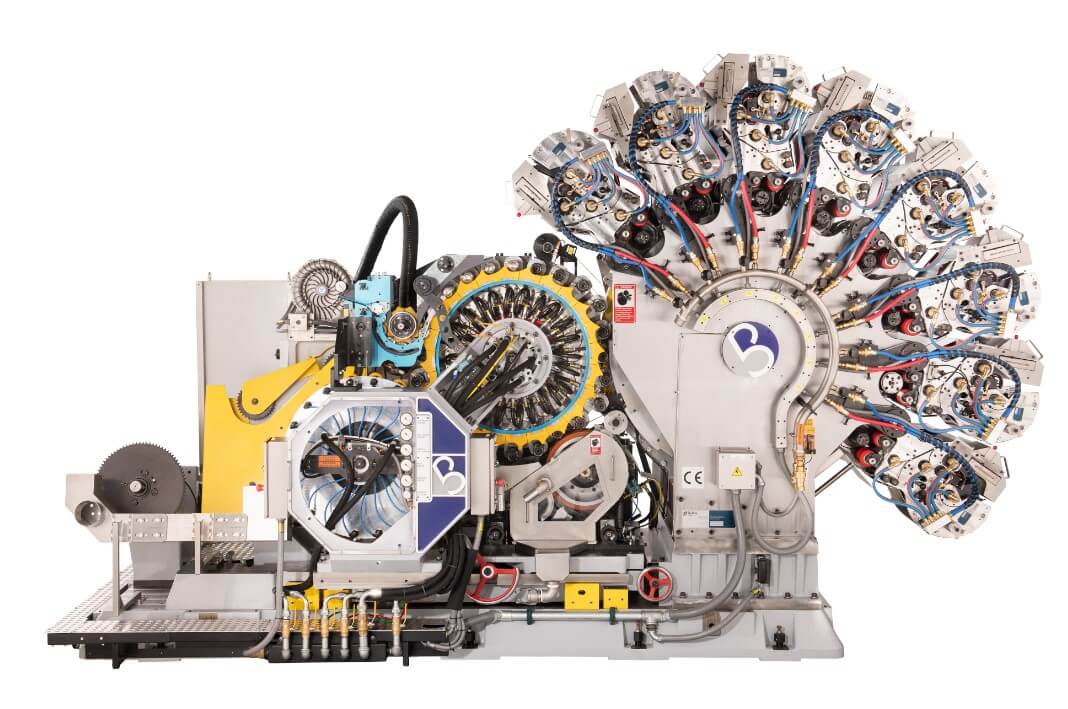 Decorator
The Belvac Decorator produces high quality printed cans efficiently with continuous operating speeds up to 2,200 cpm.
Key Benefits
The Decorator and Basecoater are based on proven technology that has been value engineered to meet current demands of the advanced canmaking industry. With speeds ranging up to 2,200 cpm, the Decorator has eight-color print capabilities. The Decorator produces optimal print results at all speeds by minimizing runout and wobble on multiple precision components which works in tandem with the advanced Inker design to eliminate double bumping on a label.
The latest design improves upon a legacy platform including user friendly operator setups that reduce downtime. The spindle disk auto lubrication system eliminates the need for manual greasing of the spindle disk linear slides. The Over Varnish Unit utilizes a quick-change gravure and applicator sleeve to improve change-over related activities. The carriage trip cam followers are fitted on the sides providing quick access for change-overs. Unlike other Inker models, Belvac's pneumatic ductor roller assembly can be easily removed facilitating quick and easy maintenance. Automatic lubrication and wash-up reduces maintenance related downtime adding to the Decorator efficiencies.
The Belvac Decorator solves common issues on Rutherford models including machine downtime, misting, can loading, can rejection, quality, and operation of the machine.
The reduction in downtime can be attributed to the new design which ensure height, diameter and label changes can be achieved in under 45 minutes.
The new design of the Over Varnish Unit and Inker rollers reduce misting by 90%, when compared to other Rutherford models. The remaining 10% is captured by the mist extracting unit to ensure the Decorator is left clean.
The dual ports for can loading with low and high vacuum ensure smooth loading. The Vertical Infeed eliminates can gapping allowing the machines to continuously run up to 2200 and reduces overall downtime required during height and diameter changeovers.
The Infeed, Spindle Disk and Colorkit are precisely engineered and manufactured to eliminate machine tripping when setup properly, which results in less rejected cans.
Belvac utilizes wear parts of the highest quality ensuring longer live span on parts, which reduces the amount of replacements saving customers costly downtime.
Related Products
Increase your Decorator's operational efficiency with Belvac's engineered Kits and Upgrades.