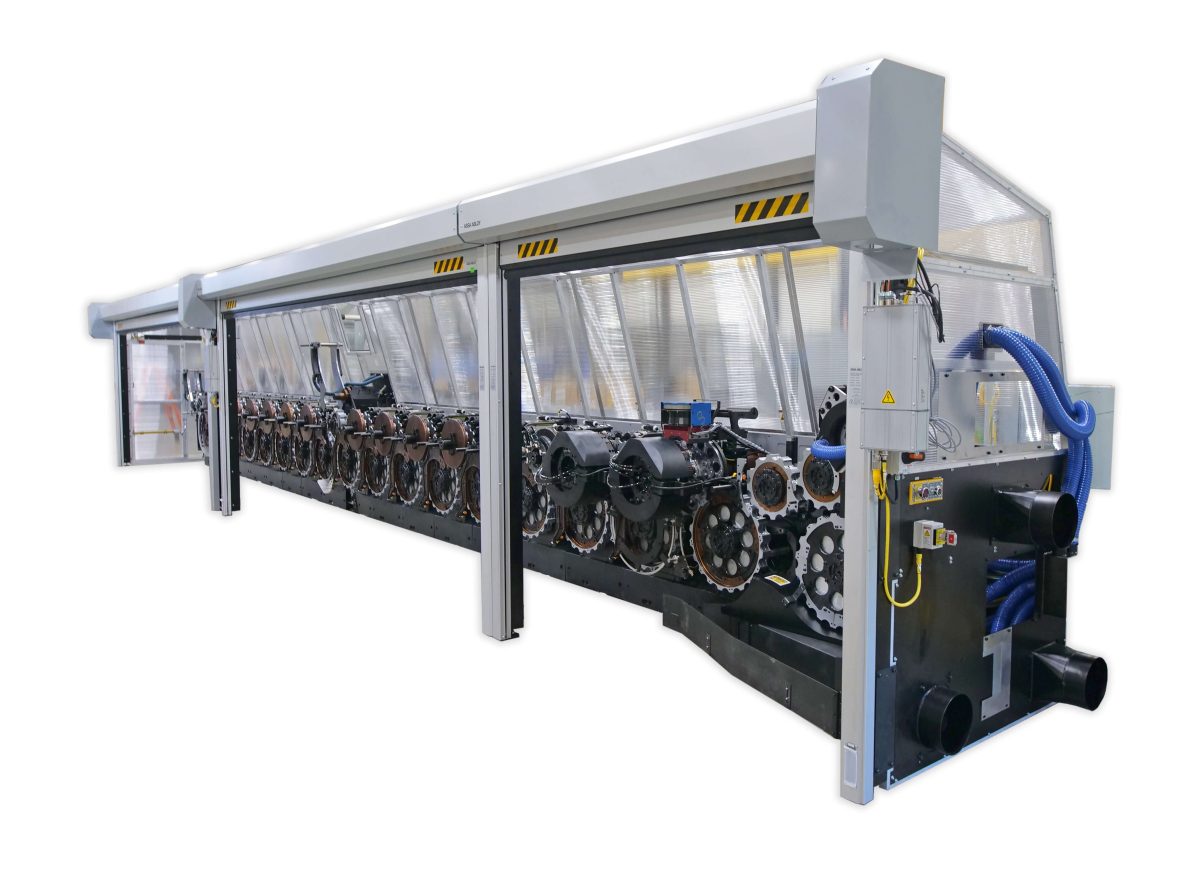 The Belvac Necker
The Belvac Necker set a new standard of speed while optimizing container quality, production throughput, and return on investment.
Key Benefits
The Belvac Necker sets a new standard for speed reaching an impressive 3,600 cpm, while optimizing production throughput, container quality, and operational expenses, ultimately maximizing your return on investment. The Belvac Necker is designed for easy access which reduces downtime during can jam situations and part changeovers. Precision engineering and design incorporates piloted tooling and a larger working arc to achieve this unprecedented speed.
The revolutionary cantilevered design of the Belvac Necker has a common modular base so any module can host the drive motor gearbox. This design reduces overall wear parts and is optimized for a wide range of speeds.
The Belvac Necker is fitted with an improved guarding system that allows for rapid access to the working side of the machine. This feature utilizes high-speed industrial doors with clear panels for visual viewing of the machine in operation. The dropped can evacuation system is also available to eliminate the need to stop the machine to clear out can accumulation, improving efficiency.
Finally, the integral Can Neck Lubrication (CNL) infeed applies a consistent strip of hot wax or mineral oil on the open end of the can without touching the wick. This design reduces parts and maintenance for a more streamlined operation. Choose the Belvac Necker for a faster, more efficient, and cost-effective production solution.