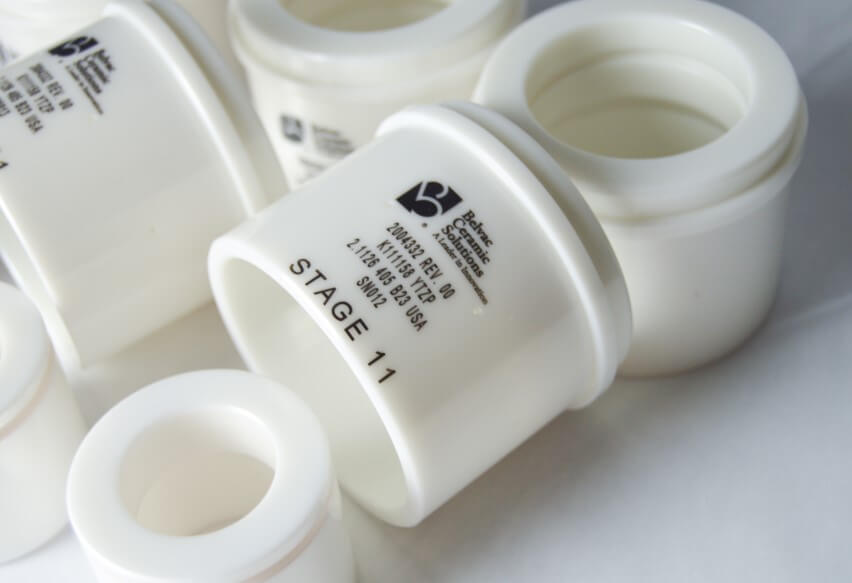 Can Tooling
Belvac Ceramic Tooling has unsurpassed quality, competitive pricing, and lead times designed to support customer production schedules.
Key Benefits
Belvac offers high-quality ceramic tooling solutions for various industries, including can making and industrial applications. With a focus on precision and excellence, Belvac uses state-of-the-art Zirconia-based ceramic formulations and world-class manufacturing processes to create tooling that is both durable and reliable.
By using Magnesia Stabilized Zirconia (MgPSZ) or Yttria Tetragonal Zirconia Polycrystal (YTZP), Belvac's ceramics offer unparalleled fracture toughness, making them ideal for machining complex shapes with tight tolerances. Additionally, these materials provide high resistance to corrosion, abrasion, and cavitation, making them a top choice for demanding applications.
Belvac's ceramic tooling is competitively priced and designed with lead times that support customer production schedules. Whether you're in the can making industry or need high-quality tooling for industrial applications, Belvac's Zirconia Ceramics offer superior material quality and lasting value.