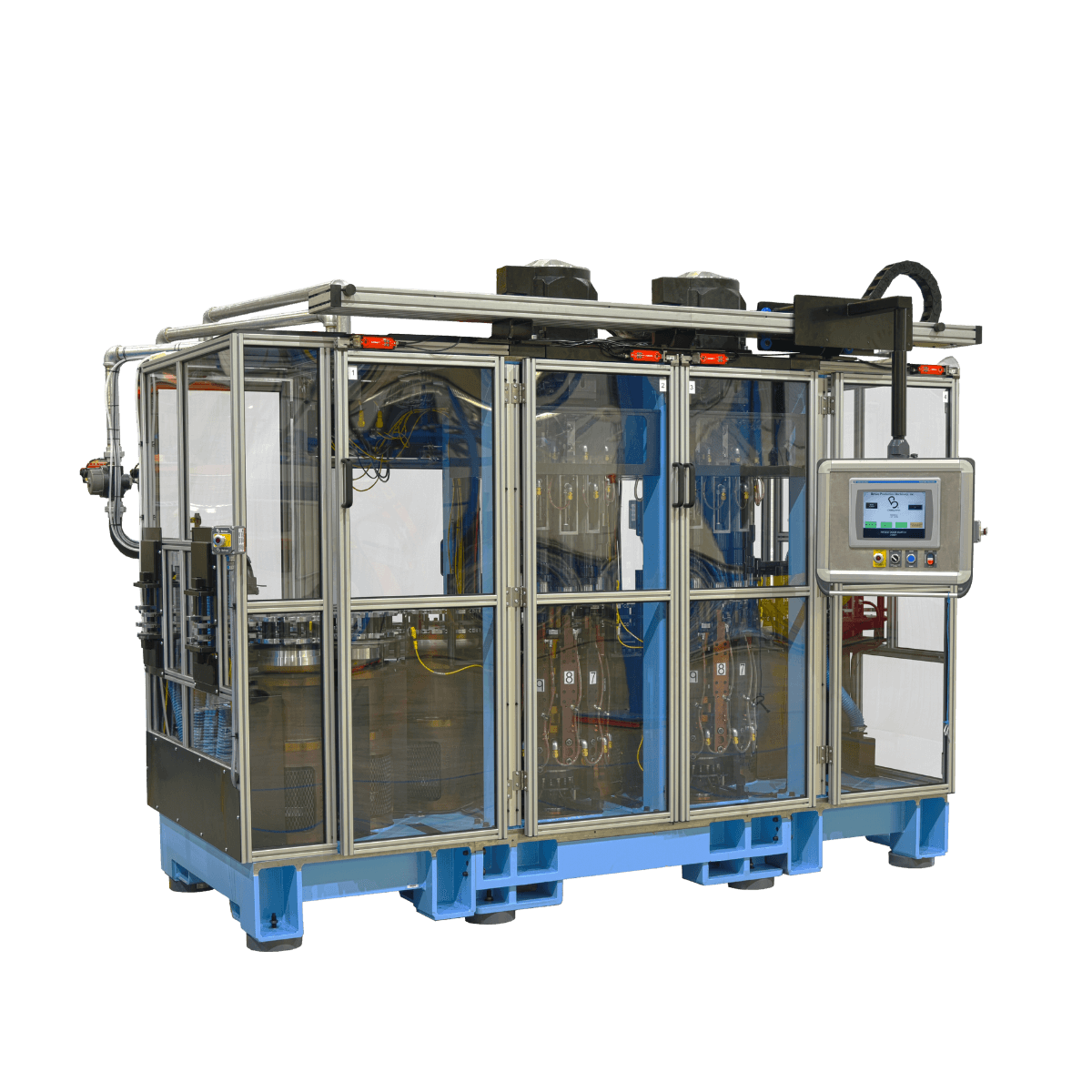 Shaper
Through deep necking and expansion, the Shaper effortlessly adds distinction to cans and bottles up to 1200 cpm.
Key Benefits
The Shaper is an innovative machine that can create unique container shapes for both cans and bottles. It adds an element of distinction to your products by shaping the sidewall of the container up to 200mm from the cut edge and 16mm above the chime of the can. With the ability to handle can heights ranging from 95.3mm up to 254mm and diameters ranging from 45.0mm to 83.8mm, the Shaper offers versatility to meet your unique needs.
The Shaper's modular design features automatic cam lubrication and an optional waxer designed for mineral oil or hot wax application. It utilizes an advanced servo motor system that allows each turret and transfer to rotate independently which is ideal for quick tooling changeovers. And with recirculation, the Shaper's footprint is significantly reduced, changeovers are faster, and part wear is minimized. The Shaper is a powerful tool to enhance your product's appearance and set it apart from the competition.