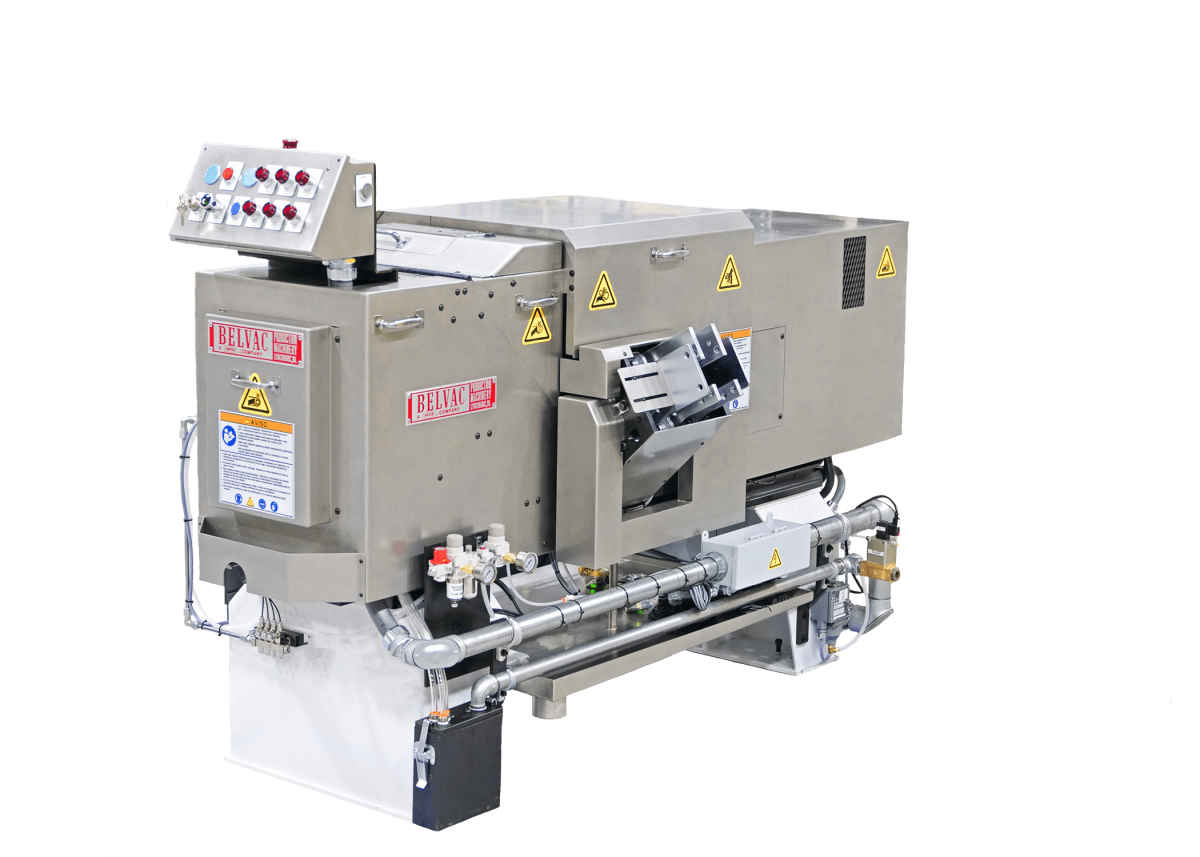 Trimmer Upgrades
Increase your Trimmer's efficiency with Belvac's engineered Kits and Upgrades.
Trimmer Kits & Upgrades
The Soft Touch Infeed (STI) design features the addition of a new Constant Velocity (CV) starwheel, which provides a gentler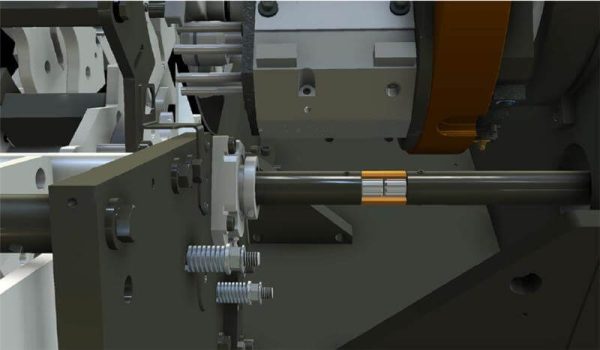 transition into the main turret starwheel, resulting in decreased spoilage. Designed in response to the growing need for industry light weighting and increased line speeds, the incorporation of the CV starwheel facilitates a smooth, consistent flow of cans, with a 93% reduction of scuffs, scratches and dents.
The Split Infeed Shaft features a coupling design that divides the shaft to facilitate quick decoupling for diameter and height change overs. Combining the split infeed shaft design and the infeed spacer maximizes flexibility and efficiency during changeovers. The quick-change infeed spacer can be installed without disassembling the infeed shaft on the drive side of the Trimmer.
The Easy Maintenance Cartridge (EMC) focuses on reducing rebuild time and decreasing the number of adjustments in comparison by maintaining the factory set cutting depths. An external screw adjusts the shaft height (knife gap) allowing for quick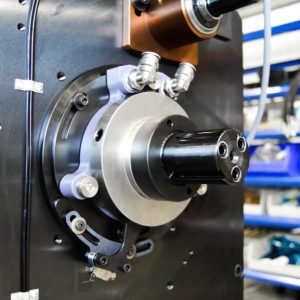 access when knife adjustments need to be made. High precision bearings are incorporated into the latest design to maintain shaft run out specifications and reduce the need for greasing.
The Stainless Steel Sliding Guard Upgrade allows users to slide the guarding open for easier, faster access to troubleshoot issues and access machine components. The stainless-steel guarding is easier to clean and better prevents rust and corrosion.
The Face Seal Manifold (FSM) allows for independent timing adjustment of loading and unloading cans facilitating better process control with more precise vacuum timing. The FSM has direct contact with the vacuum distribution rotor, reducing vacuum air leakage and consumption.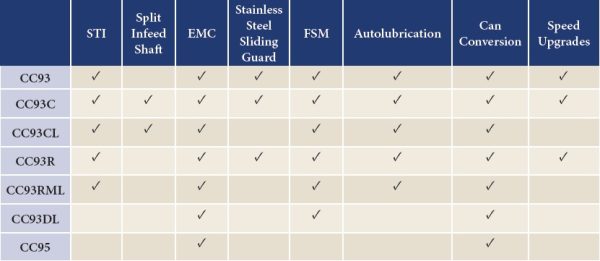 Related Products
Belvac Rotary Trimmers, in production since 1975, reduce downtime and ensure burr-free, sliver-free, step-free trimming.