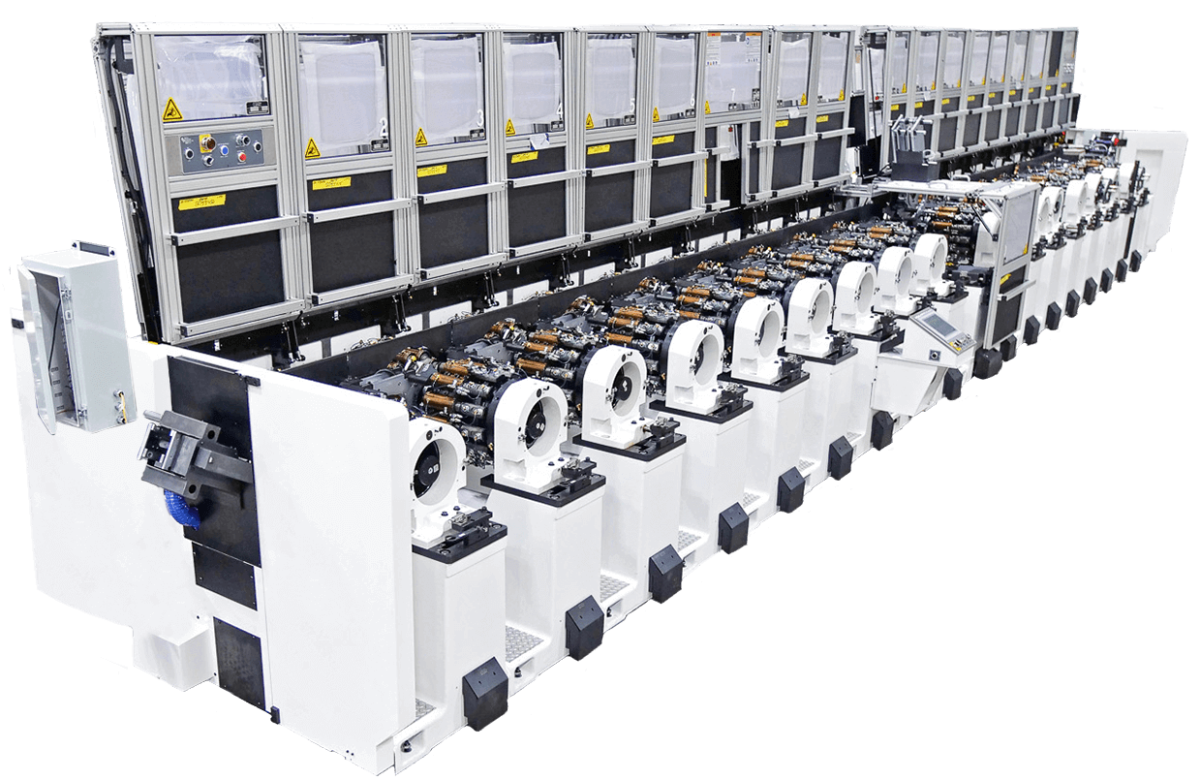 Necker Kits & Upgrades
Increase your Necker's operational efficiency with Belvac's engineered Kits and Upgrades.
Necker Kits and Upgrades
The Can Neck Lubricator (CNL) is an enhanced infeed design featuring a quick-change wick which applies a consistent strip of hot wax or oil to the open end of the can. The lubricant is applied consistently and without any direct contact, allowing for the necking process to be performed smoother, producing a higher quality necked product.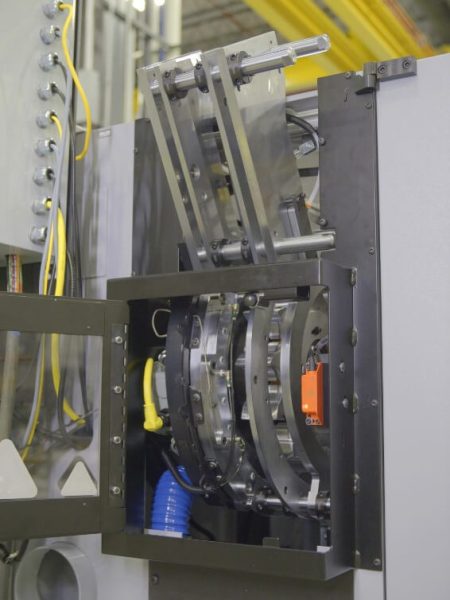 The Revised Approach Direction (RAD) infeed improves can control and reduces spoilage by changing the loading angle to be closer to vertical, resulting in smoother entry into the starwheel pocket.
The Face Seal Manifold (FSM) reduces overall Necker air consumption by incorporating a positive-sealing, three-pressure rotary air distribution system and allowing high pressure air volume recovery from inside the can. These features provide value by reducing air leakage and saving customers on energy costs.
The Rapid Access Vertical Enclosure (RAVE) guarding utilizes motor driven translucent doors for high visibility and efficient maintenance access. With RAVE guarding, you can easily access the entire working side of the machine, making it a valuable addition to your equipment.
The Light Emitting Diode (LED) Light Tester is an upgrade for Belvac Neckers that detects pinholes and rejects defective cans before discharge. With an optimized design and longer bulb life, it provides efficient and reliable testing while eliminating the need for a shutter assembly.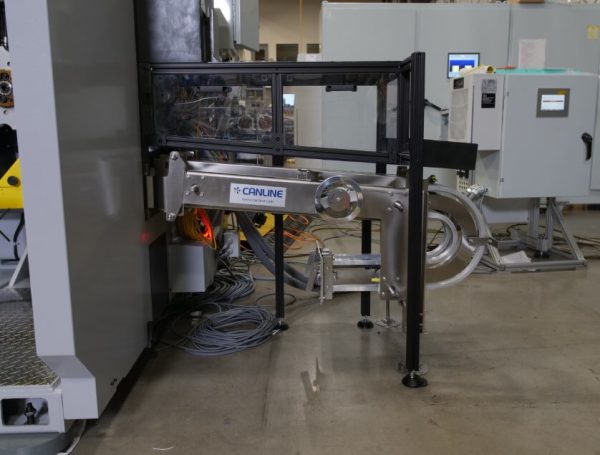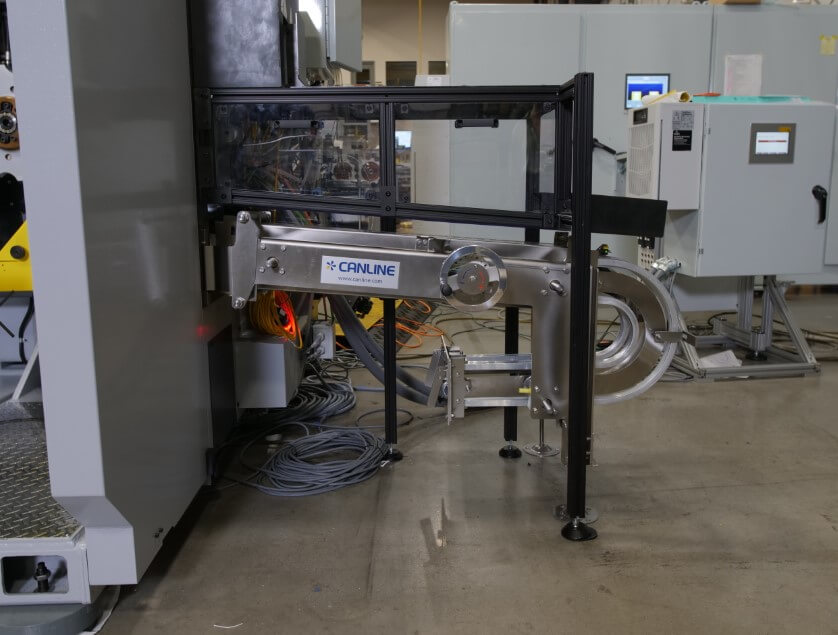 The Intelligent Manufacturing System (IMS) and the High Speed Selective Sorter (HS3) into necking processes can maximize can plant productivity by optimizing quality control and sampling at full production speeds, resulting in a rapid return on investment. The IMS's dynamic quality control allows for upstream troubleshooting diagnosis of can quality issues, while the HS3 is a Necker add-on that samples or sorts without interrupting normal production speeds, working in tandem to maximize efficiencies.
Quick-Change turrets Kit Program for 595 Fixed Base Neckers saves time and effort by reducing change-over time and providing flexibility for can sizes, making it an ideal solution for customers who often switch between can sizes. This retrofit eliminates redundant settings and measurements, resulting in a faster and more efficient process.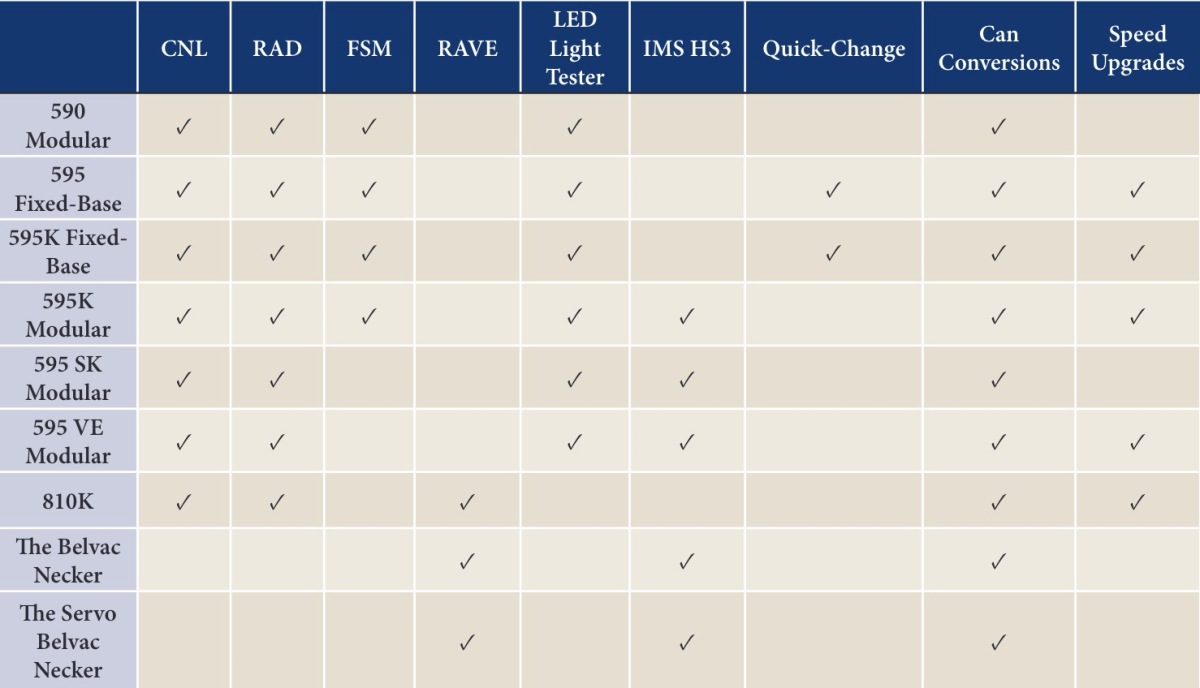 Related Products
The 595VE Series is engineered for longevity, offering the highest cost-effective setup, continuously operating up to 3,000 cpm.

The Belvac Necker set a new standard of speed while optimizing container quality, production throughput, and return on investment.

Continuously operating up to 3,600 cpm, the Servo Belvac Necker offers the most flexibility, highest efficiencies and lowest cost of operation.