Who We Are
For over 60 years, Belvac has been providing the global 2 piece aluminum beverage can industry customer with sustainable solutions and innovative technology. Belvac's expertise is widely recognized, with its machinery used worldwide in production lines for beverages, food, beauty, and aerosols. Belvac's product range includes Cupping, Bodymaking, Trimming, Washing, Drying, Decorating, Bottom Rim Coating, Necking, Shaping, and inspection technology. Belvac is committed to delivering the highest performing machinery at the lowest cost of operation to its customers. With over 400 employees across ten locations worldwide, Belvac offers real-time support to its customers in over 150+ countries.
History
Belgium Tool and Die was established in Lynchburg, Virginia, by Alphonse Stroobants, a Belgian immigrant, in 1962, with expertise in high-quality precision machining. The company was founded on traditional values of quality, pride, work ethic, and craftsmanship, and entrepreneurial spirit. This unique combination of qualities provided a strong foundation for the company to develop innovative production machines that have revolutionized the can-making industry.
In 1975, Belgium Tool and Die capitalized on their success by introducing an advanced rotary can cutting machine that enabled them to expand their reach to a global market. As a result, Belvac Production Machinery was formed. The success of this product allowed Belvac to enhance its credibility and reputation, which led to the development of a bottom coating machine in 1978. Belvac's growth continued in 1982 when it purchased the Colorado division of Irvin Industries, which had a necking machine licensed from Coors. Belvac applied its unparalleled standards and innovative improvements to the original Irvin design, resulting in the Belvac Necker, which set new global production standards.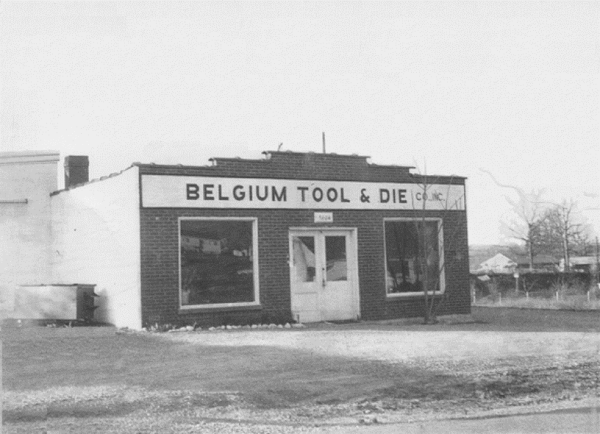 Our Vision
Our vision is to empower our clients as strategic partners, providing them with sustainable and innovative solutions that help them overcome their most pressing challenges. We are committed to constantly raising the bar by pushing new production requirements and staying at the forefront of industry trends. Through our work in aluminum packaging, we strive to contribute to a more sustainable business landscape and create a better shared future for all.
Our Beliefs
We are committed to providing exceptional products and services while continuously investing in the improvement of our human resources, products, and processes. We prioritize the safety of our customers and employees and strive to exceed our customers' expectations through honesty, reliability, and cooperation. We are dedicated to excellence in all aspects of our business and committed to utilizing company resources in an economical manner to serve our company and improve the quality of life in the world.