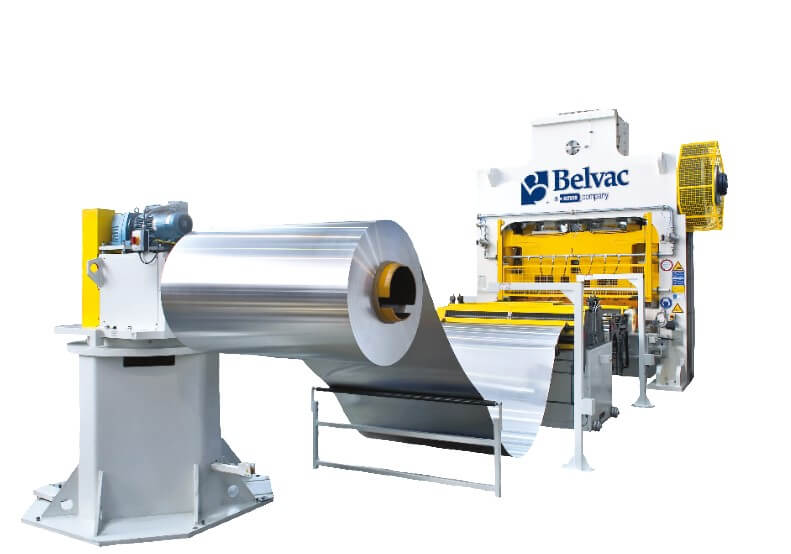 Cupper
The Belvac Cupping Press features high process reliability, high output, and unsurpassed quality, continuously operating up to 300 spm.
Key Benefits
Belvac's Cupping Press offers state-of-the-art technology for canmakers looking to optimize their production processes. With its unique and proven design, the press can be installed without the need for costly facility upgrades. The low maintenance design features a high precision guidance system, dynamic counter balancing, and low vibrations. The Cupping Press continuously operates up to 300 spm due to dynamic mass counterbalance and absorbing spring dampers.
The Press also features a quick release for shorter reaction time, an encoder controlled automatic slide adjustment, and a clamped pressure point. These features not only reduce downtime for tool and coil change, but also make maintenance and servicing easy. Innovative ideas like the dynamic counter balance, facilitate high production speeds, while the welded monoblock frame with reinforced bed provides increased durability and reduced die wear. Additionally, the Press is mounted on anti-vibration pads and damper elements to further eliminate vibration. The Cupper also has a separated hydraulic and lubrication unit and a motorized size adjustment, making it a versatile and reliable solution for operations of all speeds.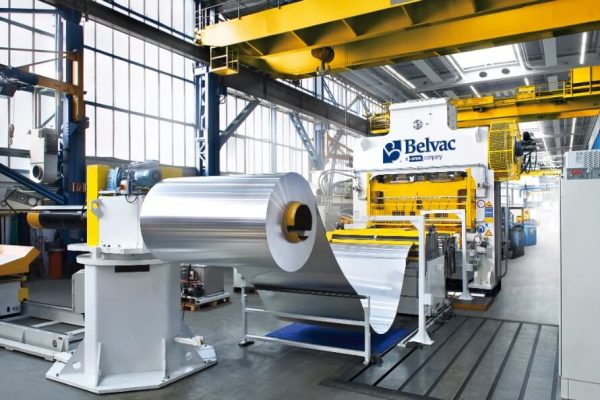 Related Products
Utilizing a hypocycloid main drive the Belvac Bodymaker produces superior can quality with low tear-off rates, continuously operating up to 400 cpm.

Belvac Rotary Trimmers, in production since 1975, reduce downtime and ensure burr-free, sliver-free, step-free trimming.